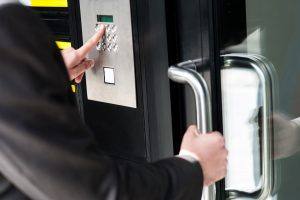 If you're a business owner in McDonough then you need a good business security system! From business security camera systems to data cabling, access control security, and more, you have a responsibility to keep your business and your workers safe.
At Media Genius, we have the skills, knowledge, and expertise needed to keep you safe and ensure the optimal security of your business. Serving businesses in McDonough, GA, and surrounding areas for over 12 years, we're proud to provide you with the security solutions your business needs to stay secure. Call us today to chat with an expert about your security needs!
Video Surveillance Systems and Business Security Camera Systems in McDonough
Video surveillance systems are one of the most important aspects of your business security system. From deterring crime to keeping an eye on your workers, video surveillance systems, such as CCTV systems, are essential for businesses both big and small in McDonough and the surrounding areas.
Here are some reasons why your business needs a good security camera system:
Security camera systems help you keep track of important deliveries.
Video surveillance systems monitor the daily activities of your business.
Business security camera systems provide access control security to certain areas of your business.
Security camera systems can help you identify and record malpractice.
Commercial security cameras, such as CCTV systems, can aid law enforcement in solving crimes.
Data Cabling and Fire Alarm Systems in McDonough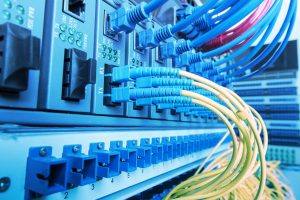 We're proud to offer McDonough businesses the data cabling and fire alarm systems needed to keep facilities safe and secure. Through professional data cabling, we organize your system and prevent fire hazards.
As an additional layer of security, we also provide you with professional fire alarm systems as a first response that mitigates risks. From small boutiques to large facilities, we've got you covered!
Business Security Systems in McDonough, Georgia
As an affordable and diverse city in Henry County, McDonough, GA is a safe and quaint community. With attractive real estate options and friendly faces, it's no wonder why families choose to settle down in this charming city. But McDonough isn't just a great place to live, it's a great place to start a business and make a name for yourself!
At Media Genius it's our pleasure to provide businesses in McDonough, GA, and surrounding areas with quality business security systems. Whether you're looking for fire alarms, access control security, or business security camera systems, we help you find what you need at an affordable price. By getting to know you and your security needs personally, it's our goal to equip you with the business security systems that meet your requirements and exceed your expectations.