The first thing we want customers in Sandy Springs to know is that Media Genius will make sure you have the access control security, business security camera systems and video surveillance systems that work for you. We don't have any set packages and we won't just copy and paste from another business. What you need is different and based on your location, industry, business practices and needs. There is no way the business security systems of two customers are alike.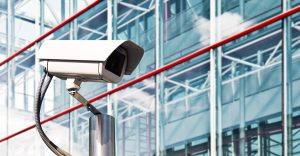 Our first contact is when you request a free, no-obligation quote. Next, we'll come to your site and conduct a Property Risk Analysis. We want to hear what you are looking for in CCTV systems, access control security and commercial security cameras. This is how we know what type of business security systems you are looking for. We aim to meet all your needs! Then our security team will inspect your commercial property to create the most effective strategy for areas of concern. We might even be able to add a couple more areas that we know will make a complete security package. Finally, our project managers will work with your team from planning, to system training. We want everything to be as thorough as possible with the initial installation. When you're ready to add-on, we'll be there to integrate it into your system.
Comprehensive Commercial Security Cameras, Video Surveillance Systems and CCTV Systems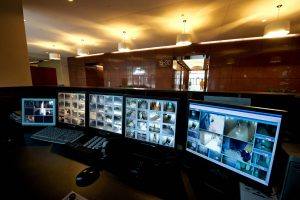 Sometimes customers may not understand the benefit of video surveillance systems. They may think that access control security is enough – you give authorized employees a key and that's the security. Maybe even a code to turn off the security systems in the morning and turn them back on at night. But how can you really get a picture of what is going on at your Sandy Springs business?
Here are some of the reasons our customers have found they need a security camera system.
Increasing Productivity – Who isn't at their workstation? Who spends unallocated time socializing? Get hard evidence of who is taking long lunches, the first to leave in the afternoon, on their cell phone and more.
Workflow Monitoring – Monitor performance metrics including operations, manufacturing, logistics and more.
Safer Workplace – Business security camera systems help to keep unauthorized entrants out, notify security of immediate concerns and more. You can put video surveillance systems in elevators, parking garages (or lots) and stairwells.
Access Control Security in Sandy Springs
Sandy Springs has 950 acres of park land. One of which is Island Ford, the headquarters for the Chattahoochee National Recreation Area which is located wholly within Sandy Springs.