At Media Genius, we understand that your business' security is of paramount importance, which is why we are passionate about providing you with the affordable and efficient business security system that keeps your Stonecrest, GA business secure!
Data Cabling and Fire Alarm Systems in Stonecrest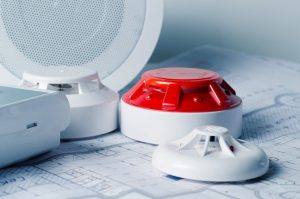 We help you prevent fires and increase your security through fire alarm systems and data cabling services.
With data cabling, we structure your cables, making your system more convenient and safe. Whether you're looking to get organized or reduce hazards, we provide your businesses with affordable data cabling services.
For an additional layer of protection, we equip your business with fire alarm systems. By keeping your business up to code, we give you fire detection technology that keeps you, your employees, and your clients secure. Contact us today to learn more about our data cabling and fire alarm systems.
CCTV Systems and Access Control Security in Stonecrest
CCTV systems, also known as closed-circuit television systems, are a useful commercial security camera investment for Stonecrest businesses. Here are some reasons why businesses are using CCTV systems as their go-to business security camera systems:
Convenience – These business security camera systems allow you to conveniently access video camera content from a monitor system.
Affordable – CCTV systems are an affordable technology that's easy to maintain and repair. If cared for properly, your CCTV system will last for years to come.
Monitoring – not only can you monitor indoor activities, but you can also monitor the outdoor activities of your business through CCTV systems. From keeping track of deliveries to maintaining a safe work environment, can do it all with these business security camera systems.
Did you know that your video surveillance system also helps you with access control security? By monitoring who comes in and out of your business, you can control access to certain parts of your office through CCTV system technology. If you're looking for optimal access control security, then you need a good security camera system, and we can help!
Commercial Security Cameras in Stonecrest, Georgia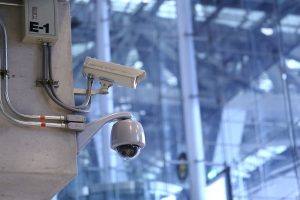 Just a short distance from Atlanta, Stonecrest, Georgia is a moderate city with a vast range of options. From shopping, living, working, and more, there's something for everyone in Stonecrest. If you own a business and Stonecrest, GA, or the surrounding areas, we help you find the right business security systems for your needs! From access control to fire alarms, and more, we help you find the business security systems you need to stay safe.
At Media Genius, we understand that good business security systems start with commercial security cameras. By helping you find commercial security cameras that deter crime and monitor workflow, it's our goal to make your Stonecrest business a more secure place for you, your clients, and your workers. Get in touch with us today to chat with us about your business security camera system needs.