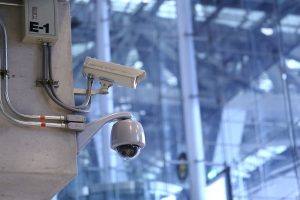 Equipping your business with a reliable video surveillance system is essential in reducing liabilities, insurance claims, and other security expenses. Allowing you to keep watch of your business, security systems were built to deter crime and catch bad guys in the act!
At Media Genius, we're a minority and female-owned and operated electrical system company with a passion for providing you with practical and affordable security solutions. With over 12 years of experience serving businesses in Atlanta, Marietta, McDonough, Smyrna, Stonecrest, Stockbridge, GA, and the surrounding areas, we're dedicated to offering you the business security systems your company needs at a rate you can afford.
Video Surveillance Systems
Whether you're looking to increase productivity, avoid lawsuits, or promote a safer working environment, we help you find the right video surveillance systems for your budget and your specific needs. With our team of licensed technicians on the job, we help you assess your security needs and provide you with quality solutions that safeguard your facility. We serve a range of businesses and institutions with video surveillance systems, such as:
Military Bases
Government Buildings
Schools
Healthcare Facilities
Parks
Hotels
Restaurants, and more!
CCTV Systems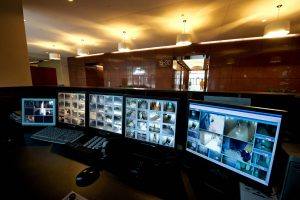 Amongst the most popular type of video surveillance system are CCTV systems (closed-circuit television). Utilizing video cameras to transmit signals to a specific place, CCTV systems allow you to keep an eye on what's happening on company property. With indoor and outdoor CCTV options, you can monitor activities in real-time and save recordings for a later date. Here are some reasons why businesses in Atlanta and the surrounding areas are turning to CCTV for their video surveillance system needs:
The simple presence of these video camera systems can deter crime
You can monitor the daily activities of your business (indoors & outdoors)
CCTV recording provides you with tangible evidence
You can settle disputes and keep records with CCTV systems
Business Security Systems
Your company needs a good business security system to stay afloat. In fact, one could argue that business security is one of the most important aspects of running a company. From protecting your files, organizing your data cabling, and limiting access to your office, you need to keep your business secure at all times.
At Media Genius, we have over 50 years of combined experience providing companies in Atlanta, Marietta, McDonough, Smyrna, Stonecrest, Stockbridge, GA, and the surrounding areas with a range of business security systems. Our business security systems solutions include: