With the increasing number of threats that every business houses receive these days, both natural as well as man-made, it won't harm anyone to be extra cautious and take precautionary steps. This is where Media Genius comes in with our exemplary business security system as we truly believe that everyone needs to stay safe at all times. We take great pride in the fact that we have been the pioneers of paving the way for other minority-owned businesses in and around Atlanta. It is due to the top-notch quality service and unmatched expertise of our team that we can also offer audio as an add-on solution to your security camera systems. This feature will help your business in clearly documenting every employee's behavior on disciplinary ground. Our experts at Media Genius can creatively conceal these security systems to avoid any annoyance.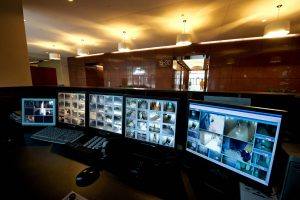 Below we have mentioned 3 major benefits of installing business security camera systems. Take a look.
Increasing Productivity
When employees know that they are not being monitored, they tend to spend excessive time on social media and make long personal calls. Studies have shown that by installing security camera systems in your office you can curb such unproductive behavior.
Safer Workplace
Installing a security camera at every entry and exit point and parking lots will make the work environment a safe place. This is important as along with keeping your business assets safe, you also have to protect your employees from any potential harm.
Cost Savings
A security camera can give you an edge over the others when it comes to insurance premiums. Many companies offer discounts to businesses having professionally installed security systems. Also, since you can monitor your office inventory it adds up to the cost savings.
So, if you are looking for business security systems in the regions of Atlanta, Marietta, McDonough, Smyrna, Stockbridge, GA, and Stonecrest, you can contact us.