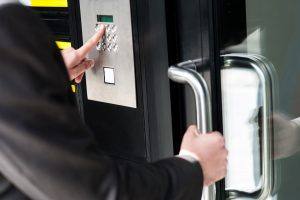 At Media Genius, we have the experience and equipment needed to provide your Atlanta business with optimal security. From sales to installation, we handle all aspects of business security with the utmost care and attention to detail. Contact us today to get a FREE quote!
Fire Alarm Systems and Data Cabling in Atlanta
At Media Genius, we provide your business with business security system solutions such as fire alarm systems and data cabling services.
Importance of fire alarm systems
Your business's fire alarm system is of paramount importance. In fact, one could argue that fire alarms are the most important security feature of your business security system.
At Media Genius, we provide you with the fire alarms you need to keep your business secure. Utilizing the most innovative fire alarm technology, we equip your office, store, factory, etc. with first response fire alarm systems that keep you safe.
What are the benefits of data cabling?
Data cabling, also known as structured cabling, utilizes twisted pair and optical cabling methods to provide your business with an organized cabling infrastructure. The benefits of data cabling include:
High bandwidth
Simple design
Cost-efficiency
Flexibility
Performance
Access Control Systems and Video Surveillance Systems in Atlanta​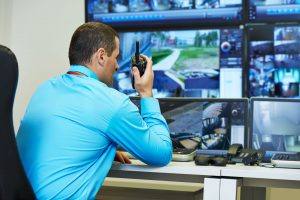 We help you utilize video surveillance system technology to implement access control security. Through tracking who enters and exits your business, our video surveillance system solutions ensure that you keep close tabs on the comings and goings of your business. From important deliveries to access control security and more, our video surveillance systems are an affordable and necessary business security system for your Atlanta company
Here's why access control security matters:
Increases convenient access for employees
Easily controlled from phones/computers/tablets
Prevents data and/or security breaches
Blocks unwanted visitors from accessing your business
Keeps track of who comes and goes
Business Security Camera Systems in Atlanta, Georgia
Rich in history, dramatic arts, museums, college football, and natural beauty, Atlanta is a diverse city that's ideal for living, work, and play. As one of the largest cities in Georgia, Atlanta is also one of the most dangerous cities. While the charms of Atlanta are obvious, it's important for all businesses in the area to have a good business security system to keep their businesses secure.
At Media Genius we have over 12 years of experience offering business security camera systems to Atlanta and the surrounding areas. Whether you're a small shop or a Fortune 500 company, we help you find the right commercial security cameras for your needs and budget. Whether you're looking for a quality CCTV system, dome business security camera systems, or night security camera system, we provide you with the right solutions. With a passion for keeping your business secure, it's our pleasure to equip your business with the business security camera systems needed to keep you, your employees, and your clients safe.