Do you want to start your own business? Are you already the owner of any commercial facility? Along with taking care of your production services as well as you are marketing strategies, you have to also focus on the security of your commercial building. You must not forget that your commercial space consists of several important and expensive belongings. Right from your expensive infrastructure, electric equipment, to even client sensitive information, there are various kinds of things that need protection in this space. The safety of your workers is also at stake in this building. That is why you should invest in highly technological and smart security devices. We, at Media Genius, can be the right choice for you. We can provide you with state of the art technology which enables us to provide you with the latest security devices like security cameras, video surveillance, and even door access control systems. We are known for our highly durable products and customer oriented approach. So, if you are based in areas like McDonough, Atlanta, Doraville, Norcross, or Alpharetta, Then you must opt for us.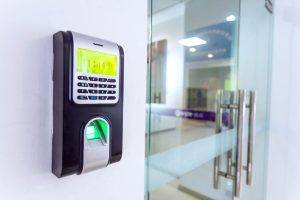 Here, we have put together a few things to check about the company offering you access control systems before deciding. Take a look. 
Experience means credibility. You need to choose a company which has been in this business for a substantial period of time. This will ensure that the company has been surviving for long and has been able to do so because of their quality products. That is why experience is important. 
 Before taking a decision, you should look for the reputation of the company. Go through the client feedbacks and reviews of the company to see if this company has offered good security devices or not. This will give you an idea of the sort of product you can expect from them. 
So, if you are thinking of choosing us, then contact us now.