People usually focus on residential smoke alarms but business houses also have to ensure that they follow the essential notification system. The fire alarm system of Media Genius is made in such a way that it aims at addressing the threat, coordinating response efforts, and triggering your suppression systems. Being in this business for the past 10 years, we are fully aware of the various requirements of the peoples of Atlanta, Marietta, McDonough, Smyrna, Stockbridge, GA, and Stonecrest. Our systems are made of top-notch equipment and are priced without compromising on the quality of the product. It is a great honor for us to be named "Atlanta's Best Security Installer!" in three categories: customer service, innovative technology, and competitive pricing. This shows the faith our customers have bestowed upon us and we pledge to continue to keep up the best-in-class service and treat our customers like our family.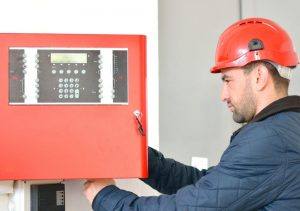 Below we have mentioned 2 vital reasons why maintenance of fire alarm system is mandatory. Take a look.
Fire alarms are the first indicators that alert the occupants of a building of fire; hence, maintaining them becomes very crucial. A sensitive and effective smoke detector is needed for early detection of smoke and this can mean the difference between a quick and safe evacuation or a tragic disaster.
While running a corporation, you often purchase huge bulks of materials for business purposes; there are other investments also like office furniture, electronics, supplies, and other inventory. With a proper fire alarm system, you will be able to safeguard these valuable assets from loss, damage, and save up on the cost of repair or replacement.
So, if you want to install a fire alarm system in your commercial property, you can get in touch with our experts on (678) 590-1699.