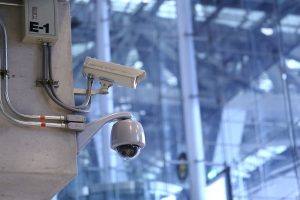 When you are paying for security, make sure you are getting security! Too many times we have seen customers that think they have great business security systems installed until they find out their new security camera system is made of sub-par components, the installation company was not qualified, or their new access control security is not user-friendly.
At Media Genius we have worked hard to create the tough, yet easy to understand, business security systems that protect your employees, inventory, building and everything else that is important to you. Our ratings with previous customers show our thoroughness, competitive pricing, care, and experience that we have with installing everything from video surveillance systems to access control security. You tell us what you are looking for and we'll put the system together for the protection your business needs.
Commercial Security Cameras, Video Surveillance Systems and CCTV Systems for Atlanta
Our portfolio of business security camera systems includes a mix of different businesses and industries. We have been chosen by clients for custom video surveillance systems in Atlanta for:
Military bases
Government buildings
Public parks
Healthcare facilities
Hotels
Restaurants
Schools
Retail locations
Homeowners associations
Almost each of these categories have different needs – CCTV systems for secure entrance and exit, watching inventory, quickly identifying theft, or abilities to focus in one area or follow an individual. We know what each industry needs, but we also make sure we are listening for what you want and your needs for commercial security cameras. In fact, our team has developed proprietary solutions to address the unique challenges our clients encounter in getting the commercial security cameras they need.
Access Control Security and Access Control Systems for Atlanta Businesses
Access control security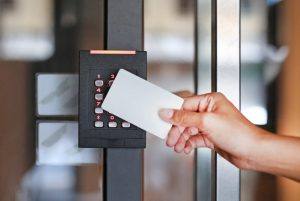 from Media Genius gives businesses the power to control all access in a single platform. While many people think access control security is just about gaining entrance to a building, it is also about protecting inventory, sensitive information, and operational systems. By giving you the customized business security systems you need, we will ensure your system works for you, is user-friendly and effective. Need your access control security to work with your video surveillance systems? No problem! Need your security team able to immediately change an employee's authorization? We can make it happen.
Business Security Systems for Atlanta and the Surrounding Areas
Everyone knows the home of The Coca-Cola Company is in Atlanta, along with the headquarters. The original formula was created not far from Atlanta, but was later brought to the city when the original inventor John Stith Pemberton sold the rights to Asa Griggs Candler in 1892.