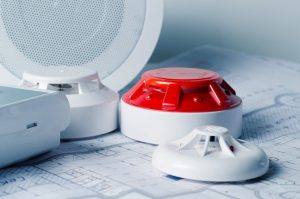 We know fire alarm systems can seem complicated and overwhelming. You have local municipalities to deal with, your insurance company, or even your own building's nuances. Do you have server rooms that need sensitive fire alarm systems in Atlanta? Perhaps a factory that may experience temperature fluctuations, with dust and particulars flying around during normal operations that should not set off any alarms? What about high-value inventory or equipment that needs special protection? At Media Genius, we work with these issues every day. We are the experts, so let us help you get the customized fire alarms that satisfy everything you need.
Professional Fire Alarm Systems for Atlanta
Turn to the project teams at Media Genius to design the NFPA code-compliant fire alarm and life safety systems for long-lasting performance. Our office and technicians carry all the required licenses, insurance, and certifications. Fire alarm system installation can be very tricky with all the cabling and electrical requirements. Not only do we have the experience for fire alarms, but we can also integrate your other security systems as well.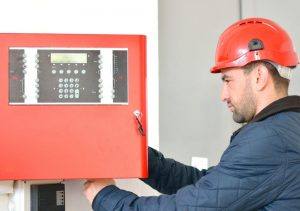 Our experience in designing and installing means you pass your fire inspection the first time. We know time is money, so you need your doors to be open for employees, customers, deliveries, and business to flourish. We are customer-focused on getting the inspection for your Atlanta fire alarm system done correctly the first time and keep that as our goal from the very first inspection to the final walk through. We can also work with any construction management or architects to get a head start on your fire alarms during the initial planning stages.
After your fire alarm system is installed, we continue to be your partner in fire alarm inspection and materials. If you have any problems, we want to make sure they are taken care of right away. Call us immediately so we can arrange a time to come out and resolve any issues. This even applies to any government or business building where we did not perform the initial installation.
Fire Alarms in Atlanta
There is often a joke that many streets are named Peachtree around Atlanta. And there's some truth to this in that there are 15 separate streets within the city limits called Peachtree. The reason behind this popular name is that many of the streets have their roots in their name attributed to Peachtree Creek. The creek itself is known for the Battle of Peachtree Creek in 1864 when the Union army defeated the Confederate forces and then made their way to Atlanta.