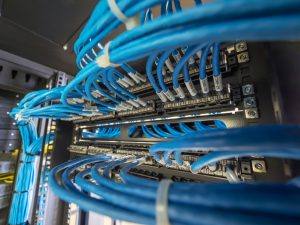 Our world is electronic, and this is how business is run now. This means the connections between all the electronics have to work, no matter the stress put on them, or everything comes to a halt. This is true from your first set-up, to adding more equipment. You need the top floor to talk to the bottom floor, all the data backed up, and of course, everyone needs to be connected to the printer!
There are a number of advantages to working with Media Genius:
Get it done right the first time. Our team has more than 50 years of combined experience with data cabling. We have worked with Atlanta businesses to improve their network cabling infrastructures so they can continue with their operations.
Follow the BICSI standards. BICIS (Building Industry Consulting Services International) standards help ensure your company's network as has 99.9% uptime. BICIS is the pre-eminent resource for the connected world and has many standards for cabling installation; cable properties and values; conduits, pathways, and spaces; color, labeling and documentation; and mixing of telecommunication and power cabling.
Competitive pricing. We know you will be satisfied with the data cabling from Media Genius. We start with a no-obligation inspection and estimate. And we are sure you will find us one of the most price competitive data cabling companies in Atlanta.
Customer satisfaction. Take a look at our ratings on independent rating sites such as Google and BBB. And, we also have many different testimonies and references we can give you. We started a business with the promise of quality equipment, installation, and customer service. We stick to our values to build long-term partnerships with our customers.
Structured Data Cabling in Atlanta from Media Genius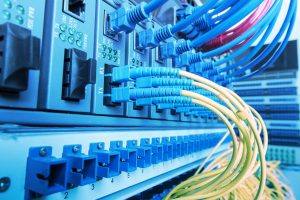 Save your IT team the time and let them concentrate on their work requests, connection issues and all the other headaches they encounter. Media Genius will handle all the data cabling you need. We know every detail matters and we want you to call us for your next business, building, expansion and more. Allow us to be with you as your company grows. A couple more cubicles? Another floor? A larger building and need to be ready NOW? We've got you covered.
Our installers are certified and work towards the goal of ensuring your system meets all local and federal standards.
Commercial Data Cabling for Atlanta Businesses
Here are some quick facts for you. The City of Atlanta sits in the foothills of which mountain range? The Appalachian Mountains. While just in the foothills, the location does give Atlanta the highest elevation among the major cities located east of the Mississippi River.