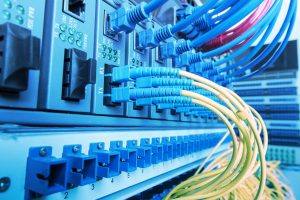 We expect a lot from our business electronics. We want fast communication, one system to talk to another and more. Everyone knows how frustrating it is when they cannot print. How about when your computer won't find the network folders? All of this takes away from the business of doing business. Adding new employees, another floor, another division and more, puts stress on the system you have in place. Is it going to handle the additional load? Will things slow down?
Whether you are frustrated with how things are going now, or you are looking to expand your South Fulton location, call Media Genius. We can come out for an inspection and provide your company with a no-obligation quote.
There are several advantages to working with Media Genius:
Get your company working right away. Don't worry about down time, our team has more than 50 years of combined experience with data cabling. We have worked with South Fulton businesses to improve their network cabling infrastructures quickly, so that they can continue with their operations.
Follow standards set by BICSI. BICSI (Building Industry Consulting Services International) standards help ensure your company's network has 99.9% uptime. BICSI is the pre-eminent resource for the connected world and has many standards for cabling installation, cable properties and values, conduits, pathways, and spaces. Even color, labeling, documentation, and mixing of telecommunications and power cabling.
Great service at a great price. We know you will be satisfied with the data cabling from Media Genius because it is great service at competitive pricing. We start with a no-obligation inspection and estimate.
Great reviews and many satisfied customers. Review our ratings on independent rating sites such as Google and BBB. We have many different testimonies and references we can also provide to you. We started a business with the promise of quality equipment, installation, and customer service. We stick to our values for long-term partnerships with our customers.
Data Cabling, Fiber Cabling, and More in South Fulton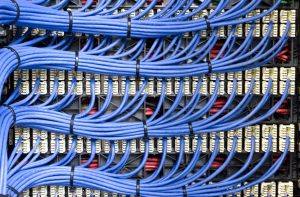 We can handle all your data cabling needs from a few cubicles to a full restructuring. We offer:
Cat 5, Cat 6 and Cat 7 Cabling
Ethernet & Fiber Optic Termination
Certification, Verification & Qualification
We can get involved as early as possible to work with the starting designs for your South Fulton data cabling. When you are looking at construction, remodeling, or expansion, remember to call Media Genius.
Data Cabling in South Fulton, GA
While the area of South Fulton has been settled for quite a while, the city of South Fulton is quite new. The Georgia General Assembly only passed the bill to incorporate South Fulton in 2016. Later that year, 59% of the city voted to become a chartered city.